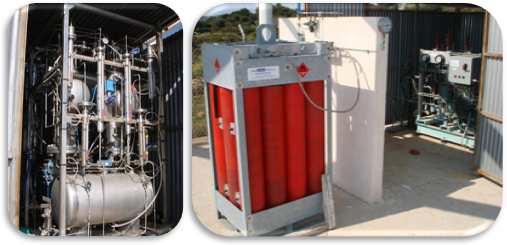 In this pilot plant three specific hydrogen technologies are studied.
The water electrolysis for the production of hydrogen, using electricity generated from wind turbine. The specific technology is called "pressurized alkaline electrolysis".
The compression of hydrogen.
The storage of hydrogen in metal hydrides.
The unit is autonomous and is driven by the 500kW ENERCON Wind Turbine.